RARE FACTS

Colin Cooper's Climax Jazz Band which was formed around 1965.
Climax Blues Band studio photographs were used as part of the original adverts and promotional material for AIR Studios, Oxford Street, London.
George Glover – Keyboards has been in Climax Blues Band for 33 years.
The band dropped the 'Chicago'  in 1972 to reduce any confusion with American Band Chicago Transit Authority.
Lester Hunt was an accomplished schoolboy footballer having trials for top english football clubs before turning his attention to and mastering the electric guitar.
Colin had over 300 books on blues and jazz music.
Neil Simpson current bass player with Climax Blues Band and has played with John Mayall's Bluesbreakers, Stan Webb's Chicken Shack, Ruby Turner and Roy Wood.
Colin Cooper could play saxophone, harmonica, guitar, clarinet and flute. He would deny but could also play bass guitar, piano, keyboards and congas/percussion.
Derek Holt had a pink E-type Jaguar
John Cuffley continues to teach drums to this day at a grammar school in Shropshire.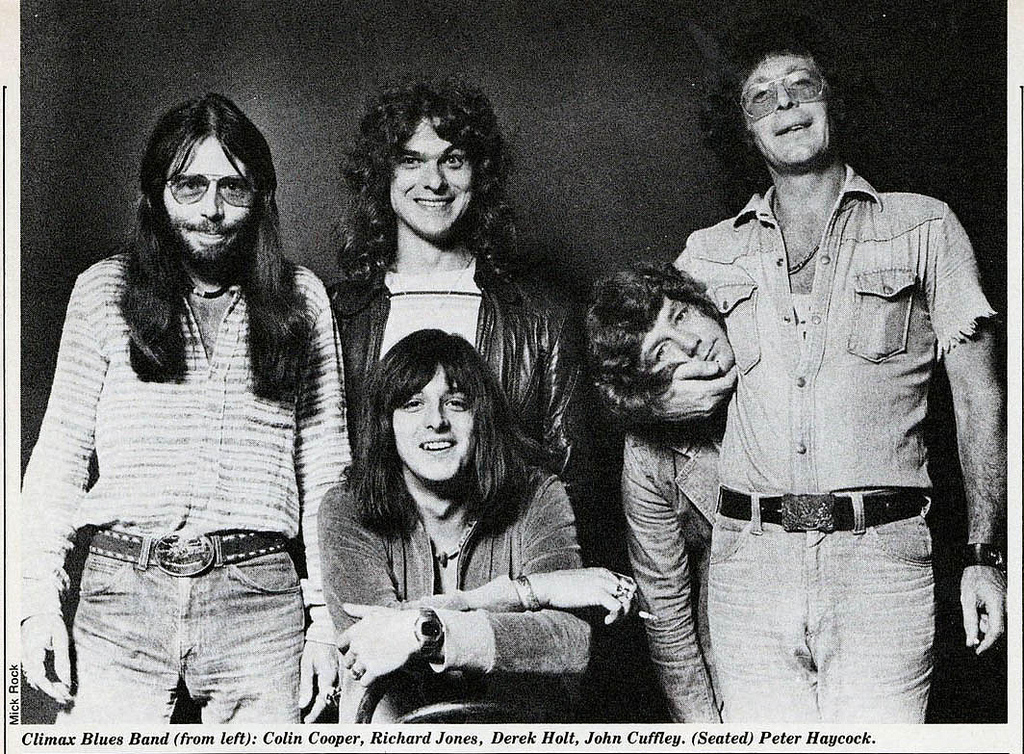 Derek Holt and Pete Haycock wrote the music to indie noire classic 'One False Move' starring Billy Bob Thornton.
The band was involved in a near fatal car crash in 1987 when the tour van they were in was written off on the German autobahn.
In the late 70's Colin Cooper passed up on the opportunity to write some blues songs with Ozzy Osborne maintaining that he had had to be 100% focused on Climax Blues Band.
One thousand people people attended Colin's funeral at the same church he was married.
Roy Adams current drummer, played with Ruby Turner and continues to play with Roy Wood from The Move, ELO and Wizard.
At school Colin Cooper's main hobbies were the clarinet and table tennis.
Climax Blues Band were the first band to record at AIR studios, Montserrat.
Pete Haycock had a gold plated electric Veleno guitar.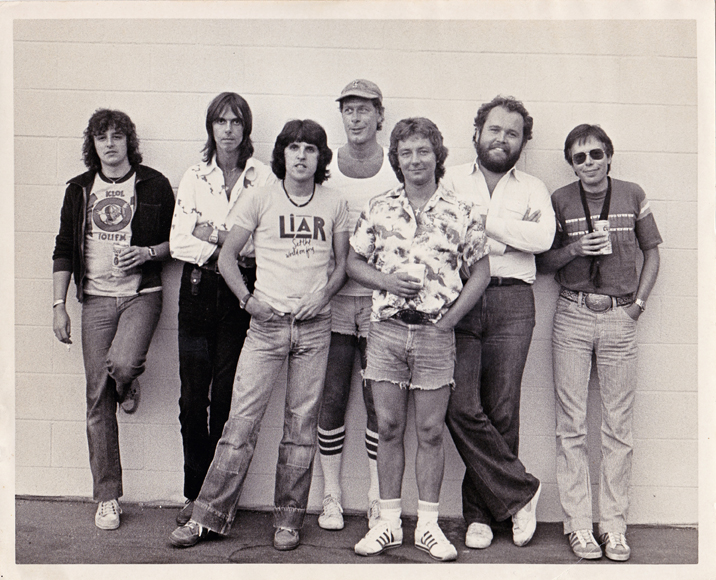 Richard Jones became a tennis coach after leaving Climax Blues Band before becoming a University Lecturer in Databases and Information Systems.
Arthur Wood original keyboard/pianist had a canal barge and would take members of the band along the English waterways to sample all the local ales.
Jeff Rich who played drums with Climax Blues Band travels the country teaching drumming in schools.
John 'Rhino' Edwards who played bass with Climax Blues Band plays a Status bass which is handy as he currently plays with Status Quo.
George Newsome the original Climax Chicago Blues Band drummer has also played with Alexis Korner.
Colin Cooper was a fluent French speaker, so much so he was able to tell jokes in French – parfois pas drôle.
John Cuffy was a massive fan of the Queen of England often stating she was the greatest woman in the world.
Before going on stage, when the band was getting dressed and preparing for a show Colin's favourite comment was 'a man should never be ashamed of his work clothes'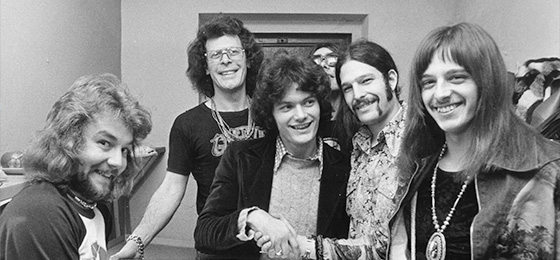 Gotta Have More Love was featured as a B-Side to Rod Stewart's "My Girl" record.
The Climax Blues Band – Big Blues was remastered by Colin's nephew and producer Dominic Owen.
In the early days "The Climax Chicago Blues Band" used to play at The George Hotel, Burslem, on sunday nights where it would cost four shillings to get in, about 20p in today's money.
Pete Haycock was taught by Colin's sister at Primary School in Doxey Stafford, she always maintained he was the cleverest child she ever taught.
Colin Cooper supported Manchester United.
Previous sponsorship deals with the band have included Puma and Paiste cymbals.
Pete Haycock and Colin Cooper were kidnapped by Lynrd Skynrd in their private jet and taken for drinks half way across America as a joke.
When a crucial flight for an American tour was cancelled, Miles Copeland stepped in and insisted that they fly via Concorde for free, which they did.
Colin's wife is the oldest of 12 children.
The band did a concert to save the Ancient High House which proved successful and it still stands in Stafford town centre and was built in 1594.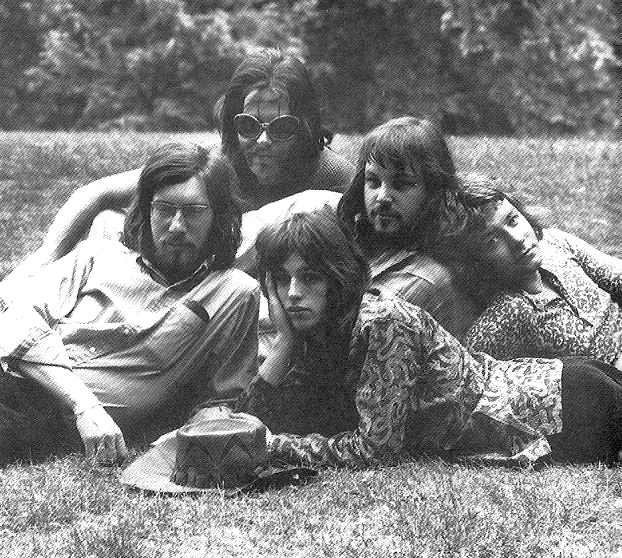 Whilst on tour in the US there was a brief Sojourn to Nogales a town in Mexico. The band were picked and taken to jail for looking like vagrants (that was the rock 'n' roll style in those days) and tour managers had to be contacted to bail them out, all of which took over 24 hours.
Colin Cooper's vocals were featured on "The Love Theme" album How Rude.
There is a pub in Sutton (a small village in Staffordshire) called the The Red Lion. Monday was the day that many musicians in the area met at lunchtime to recover from gigs at the weekend. One of these people was Ozzy Osbourne of Black Sabbath fame at the time. There was a standing joke that every time he went there he would prang his car, so much so, he eventually ensured he got a lift.