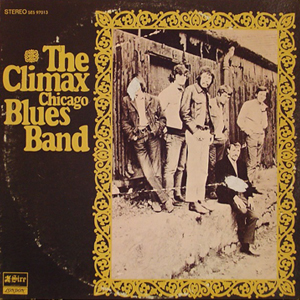 1. Mean Old World
2. Insurance
3. Going Down this Road
4. You've Been Drinking
5. Don't Start Me Talkin
6. Wee Baby Blues
7. Twenty Past One
8. A Stranger in Your Town
9. How Many More Years
10. Looking for My Baby
11. And Lonely
12. The Entertainer
The Climax Chicago Blues Band.
Recorded at AIR Studios London in 1968 released in 1969.
Originally released on EMI (Parlophone)
The first album released by the band, it contains original tracks and blues covers that shaped the bands future performances. It breached the Billboard top 200 reaching 197.
Produced by Chris Thomas.
Engineered by Geoff Emerick.