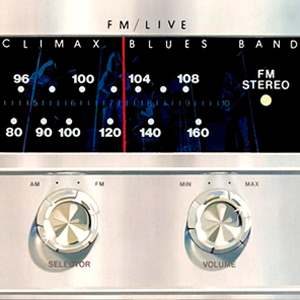 1. All The Time In The World
2. I Am Constant
3. Flight
4. Seventh Son
5. Standing By A River
6. So Many Roads
7. Mesopopmania
8. Country Hat
9. You Make Me Sick
10. Shake Your Love
11. Goin' To New York
12. Let's Work Together
FM/Live
Recorded of The Academy of Music, New York City in 1973
Originally released on Sire.
Possibly seen as the album that put the band on the map and cemented their reputation as one of the best live acts on the music circuit in the 1970's. Stand out tracks being Seventh Son, Country Hat, Flight and the final track 'Let's Work Together' which perhaps summed up the attitude of the band at that time given the gruelling touring schedule that they undertook.
Produced by Richard Gottehrer.
Engineered by Climax Blues Band.