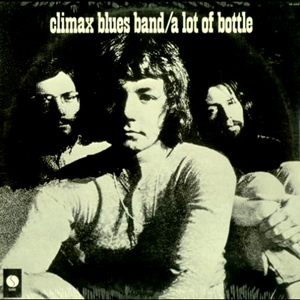 1. Country Hat
2. Everyday
3. Reap What I've Sowed
4. Brief Case
5. Alright Blue
6. Seventh Son
7. Country Hat (Reprise)
8. Please Don't Help Me
9. Morning Noon and Night
10. Long Lovin' Man
11. Louisiana Blues
12. Cut You Loose
13. Loving Machine
A Lot Of Bottle
Recorded at AIR Studios London
Released on Harvest/EMI in 1970
The Chicago blues element was still in place and the band were starting to seriously find their groove. Writing most of the tracks on this album as confidence to create and perform appeared high. An album where the prodigious slide guitar of Pete Haycock was showcased.
Produced by Chris Thomas.
Engineered by Bill Price.