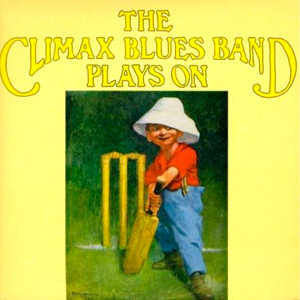 1. Flight
2. Hey Baby, Everything's Gonna Be Alright! Yeh Yeh Yeh
3. Cubano Chant
4. Little Girl
5. Mum's the Word
6. Twenty Past Two/Temptation Rag
7. So Many Roads
8. City Ways
9. Crazy 'Bout My Baby
Fusing elements of jazz, funk and blues. Climax reinterpreted tracks by the likes of Graham Bond, Ray Bryant alongside self penned classics such as 'Flight' and 'City Ways' which demonstrated they were not just a run of the mill blues band. Plays On was the second album released in a year which would have been unheard of in this day and age.
Plays On
Recorded at AIR studios London in 1969
Originally released on EMI (Parlophone)
Produced by Chris Thomas.
Engineered by Jeff Jarratt.