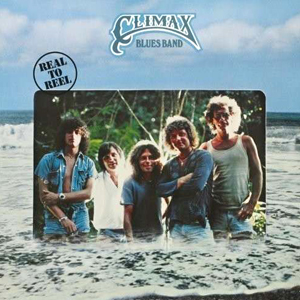 1. Summer Rain
2. Money In Your Pocket
3. Children Of The Nightime
4. Long Distance Love
5. Lovin' Wheel
6. Fallen In Love (For The Very Last Time)
7. Fat City
8. Crazy World
Real to Reel
Recorded at AIR Studios Montserrat in 1979.
Released on Warner Brothers UK (Sire US)
There was a great deal of expectation when recording in Montserrat and the album sneaked into the Billboard top 200. Real to Reel is an often overlooked album which holds some Climax gems. The band appeared to move into a more radio friendly phase with songs such as 'Summer Rain', 'Money in Your Pocket' and 'Children of The Nightime'.
Produced by Climax Blues Band.
Engineered by Colin Fairley.