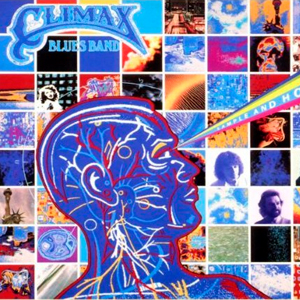 1. Friends In High Places
2. Sign Of The Times
3. Walking On Sunset
4. Shine
5. Movie Queen
6. Heaven And Hell
7. Listen To The Night
8. Doin' Alright
9. I'm Ready
10. The End Of The Seven Stars
Sample and Hold
Recorded at The Fol Studios, Maidenhead, UK In 1983.
Originally released on Virgin.
George Glover's first appearance on a Climax Blues Band album and he is now into his 34th year with the band. The album retains an 80's soft rock feel but elements of the blues can be heard throughout. Contains tracks that were to remain on the live playlist for the next 30 years: 'Movie Queen', 'Sign of the Times' and occasionally 'Friends in High Places'.
Produced by John Eden (Nazareth, Graham Bonnet, Status Quo) and Climax Blues Band.