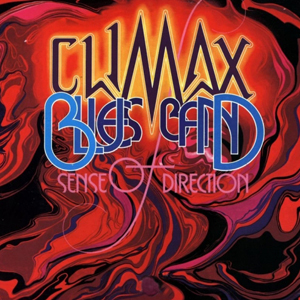 1. Amerita / Sense Of Direction
2. Losin' The Humbles
3. Shopping Bag People
4. Nogales    4:09
5. Reaching Out
6. Right Now
7. Before You Reach The Grave
8. Milwaukee Truckin' Blues (Chipper's Song)
Sense of Direction
Recorded at AIR Studios London in 1974.
Originally released on Polydor (Sire in US)
Hitting 37 in the Billboard top 200 Sense of Direction was a reflective album which symbolised much of the bands experiences in the US. From Shopping Bag People who's lyrics spoke of the plight of the homelessness, Milwaukee Truckin Blues dedicated to roadie Chipper and Amerita/Sense of Direction which was two songs in one and totally genre defying as a whole. Perhaps this track could be singled out as an imprint of the guitar/sax combo that was driven by John Cuffley's Jazz/Funk/Blues/Rock drums in combination with Derek Holt's bass master class holding the show together.
Produced by Richard Gottehrer.
Engineered by Jeffrey Lesser.