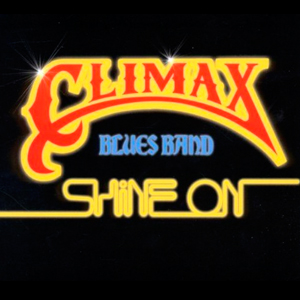 1. Makin' Love
2. Mistress Moonshine
3. When Talking Is Too Much Trouble
4. The Gospel Singer
5. Whatcha Feel
6. Teardrops
7. Like A Movie
8. Champagne & Rock 'N Roll
Shine On
Recorded at AIR studios In 1978.
Originally released on Warner Brothers UK (Sire in US)
By now the expectation was that each album would  place in the Billboard top 100 which Shine On achieved at  number 71. A softer feel was present whilst continuing to extend some blues roots. Makin Lovin one of the singles from the album reached 91 in Billboard singles charts.
Produced by Pete Henderson and Climax Blues Band.
Engineered by Colin Fairley.