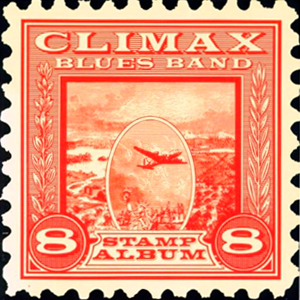 1.Using The Power
2. Mr. Goodtime
3. I Am Constant
4. Running Out Of Time
5. Sky High
6. Rusty Nail/The Devil Knows
7. Loosen Up
8. Spirit Returning
9. Cobra
Stamp Album
Recorded at AIR studios London In 1975
Originally released on BTM records UK (Sire in US)
Another album which sat comfortably in the Billboard top 100. When listening to tracks such as Running Out of Time, Rusty Nail/The Devil Knows, Loosen Up and Mr Goodtime they again defy many genres but Climax are still able to make the music their own.
Produced by Climax Blues Band and Richard Gottehrer.
Engineered by Geoff Emerick.
Mixed by Bob Clearmountain.