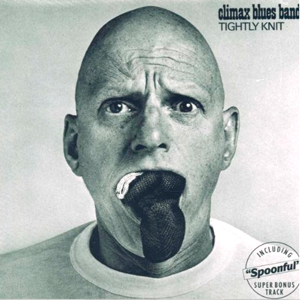 1. Hey Mama
2. Shoot Her If She Runs
3. Towards the Sun
4. Come on in My Kitchen
5. Spoonful
6. Who Killed McSwiggin
7. Little Link
8. St. Michael's Blues
9. Bide My Time
10. That's All
Tightly Knit.
Recorded at AIR studios London
Originally released on Harvest/EMI in 1971
By 1971 confidence continued to build and Climax Blues Band built upon their unique sound. They managed to retain a sense of humor and it can be heard at the beginning of 'Shoot Her If She Runs' as a whispered voice makes comment about another band member
Produced by Chris Thomas.
Engineered by Chris Michie
Rumour has it the cover art is the man who was in the original cult  horror film 'The Hills Have Eyes', this has never been confirmed (or denied).